Home
Talk

32
2,512pages on
this wiki

Featured Article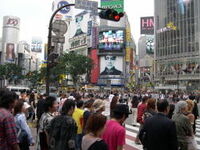 Japan is an archipelago of 6,852 islands. The four largest islands are Honshū, Hokkaidō, Kyūshū and Shikoku, together accounting for ninety-seven percent of Japan's land area. Japan has the world's tenth-largest population, with over 127 million people. The Greater Tokyo Area, which includes the de facto capital city of Tokyo and several surrounding prefectures, is the largest metropolitan area in the world, with over 30 million residents. Read more

Pollbooth
What kind of vacation do you prefer?
Blogs
Create blog post
World renowned for its awe-inspiring sunset, Santorini is the princess of the Cyclades insular complex in Greece. It is an island with many things to offer to its visitors, an island that will easily lure you deep in its mysterious allure. Let's beg…

Read more >

Everyone has had the experience of a failed trip with friends. The enthusiasm you have in the beginning of planning the trip quickly fades away, only to be replaced by feelings of anger and exhaustion. Sounds familiar, doesn´t it?

I also had the misf…

Read more >
See more >
Tip of the Day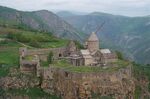 For traveling in Armenia:
In Yerevan, your hotel and the tourist information office will be invaluable sources of information and guidance. If you are staying more than a couple of nights, renting an apartment might be more comfortable and cheaper than a hotel.
Read more...