Antarctica is known for tourism from ships.But most of this is not just Antarctica.I found evidence of them being cities and a secret world.They are thriving with Stations.American Stations and they build North American things and there are Canadians out of the British section.They have American foods.And their entertainment.Antarctica with a contributer like America and they are going.They in my plans to have them the focus of the world again if I could change time and visit my former and very first lands of Galactica.I wonder if Canadian ON temperatrues and seasons could happen in area of Antarctica.Their side of world under equator seasons of heat wave and then winter sub zero temperatures with alot of snow.Then spring thaw out and back to hot temperatures.Fall being cloudy,sunlight but dimmer and is fun time,could have Indian summer in Antarctic area.Temperatures in fall get cold no snow and stay to 4C.Cloudy and its awesome for historic.No snow and its cold but above freezing by Nov.Like On but down under version.Fall last time alot of sunlight for temperate but at nightime colder to 10C.Day is 12C and 14C and even 20C.It would take Canada and ON to design pavement and concrete while melting ato get to the dirt.Using powerplants for energy.Canada could come from British and McMurdo.This land that isl like ON weather is got to be Antarctica.It would be great if Antarctica was G8 upgraded modern.
Delphia, the city where visitors first arrive on the continent; Semei, on the northeast coast of Antarctica, known for its seafood, computer language industry and telekinesis experiments; Balloonists pass above the green hills surrounding Delphia, on their way back to the city; Detail of the ruins at Mimosa, where the most famous battle in Antarctican history occurred in 1403 B.C.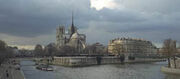 The concept of cities in Antarctica is different than the concept elsewhere in the world.
For one thing, each Antarctican city has its own unique design. It is hard to imagine someone strolling through a city in Antarctica and not immediately knowing which of the cities they are in, based solely on the architecture.
For another, there are no streets in Antarctican cities. People get from one area to another either by walking along the boulevards and forest paths, or calling upon their flyer to drop them off at their next destination.
Because the people of Antarctica handle much of their own needs through home-based technology, most of the buildings in Antarctican cities are devoted to the arts and sciences, private residences, and a generous representation of restaurants, rather than commerce (office buildings, as that term is understood elsewhere in the world, make up less than ten percent of city structures). Antarctican cities also contain an unusually large amount of space set aside for parks and natural habitats. No matter where you are in an Antarctican city, you are never more than a five minute walk from a small forest, or a ten minute walk from a waterfall.
In addition to the hundreds of small cities, townships and villages within the continent, there are seven major metropolises. The scope of this article is limited to a brief description of each of those seven. Anyone curious to know greater details about these seven, or information on Antarctica's hundreds of charming smaller municipalities, is urged to contact the nearest Antarctican embassy. (Please see Tourism for a complete list of embassies and their locations).
All visitors to Antarctica arrive first in the oceanside city of Delphia, located on Antarctica's southern shore. The city is famous for its magnificent blue and green bays, which stretch all the way within the city itself. Nearly all structures in Delphia are built of gray granite, so that after a fresh rain the city glistens like a seal. Hot air ballooning is a popular pastime, and in fact there are some families and individuals whose homes are kept aloft by balloons year-round. In addition to its extensive collection of libraries, Delphia is also known for its restaurants, such as the Irunijef, which stretches across seven city blocks, serving hundreds of different seafood dishes.
Dell, on the eastern shore of the continent, is built around its miles of white beaches. Because many of the beaches extend into the city itself, it is not unusual, strolling the boulevards to get from one building to the next, to spot whales surfacing, and dolphins leaping, in the adjacent coves. In addition to its reputation for some of the finest museums in Antarctica, Dell is also known for its extensive space exploration complex, which has been in operation since the mid-eighteen hundreds.
One of the most unusual cities in Antarctica is Faz, a massive underground city in northern Antarctica. Faz consists entirely of underground caverns, some eighty stories high, carved by water over millions of years. The caverns themselves are comprised of a highly reflective form of rose quartz, so that the entire city can be illuminated by a single candle placed near the entrance (but away from drafts). At seven o'clock each evening, the candle's light is puffed out. Faz is best known for its research facilities, and the awe-inspiring Heart of Waterfalls located in the center of the underground city, where one hundred and thirty-six different waterfalls of various heights (some as tall as a skyscraper) tumble ceaselessly down into a blue pool fifty miles in diameter. Visitors also usually take time to explore the extensive moss forest tucked into the eastern corner of the city.
The oldest city in Antarctica, and also the seat of the "government" of Antarctica, such as it is, is the city of Urdz, located on the northern shore. Urdz is home to the Great Hall, the most ancient man-built structure in Antarctica, dating back 40,000 years. The buildings in the city are comprised entirely of red quartz and blue glaciers. Urdz is the largest producer of roses in the nation, with over 10,000 varieties, including 100 different species of pure blues.
At least once in each Antarctican's lifetime, a pilgrimage is made to Mimosa, on the western shore of Antarctica, site of the continent's only battle, in 1403 B.C., to repel foreign invaders. Mimosa is home to the world's largest sculpture, consisting of 620,000 intricately-carved life-sized statues which fill the bay, shoreline and hills. The city also offers an excellent example of a Fes, the circular area of common buildings often found in early Antarctican towns.
Suh, located halfway up the western peninsula of the continent, is composed entirely of huge statues in which its citizens live and work. The tallest of these, a tribute to Hal Felix, who conceived the notion of the Five Concepts, is eighteen stories high. The city is famous for its noodles, its huge population of elfs, a cat-like creature native to Antarctica, and its botanical research.
Squirbranchrel, in the northern forest, is the oldest and largest example of the original Antarctican communities, when the natives lived in trees (Antarcticans did not go through a cave-dwelling phase). Fifty miles wide, and thirty miles deep, the city is built entirely in the treetops of the region, its buildings connected to one another through an elaborate series of multi-level wooden bridges. Squirbranchrel boasts the continent's tallest skyscraper, measured from base to wooden observation deck, as well as the world's largest aquarium (twelve miles wide, eight miles deep, three miles high).
So, you are thinking of visiting Antarctica?
An application for admission to Antarctica may be picked up at any Antarctican embassy, or may be requested from one of the embassies by mail or phone.
The oft-quoted remark, that Antarcticans judge applications based on 'talent and temperament', seems to be true. To be approved for a visit, a person should have some interest in creativity, whether that be the arts, home-decorating, cooking, gardening, software, science or similar pursuits, and should also be what is generally referred to as a 'good person'. There have been many questions asked at conferences about the qualification process, so by way of elaboration, let it be said here that Antarcticans do not expect an applicant to be an accomplished, recognized artist, nor do they expect the applicant to be someone who never loses their temper, never does something foolish, or never feels jealousy or depression. Being in Antarctica in and of itself appears to have a stimulating and soothing effect on people, which Antarcticans realize, so even someone who has not yet spent much time being creative, or who has had a troubled life up to this point, is usually still invited to visit. The truth is, most people who apply to visit Antarctica are accepted. Another question often asked is how detailed the application is. The application is a single sheet of paper, consisting of nine questions. From how these nine questions are answered, Antarcticans can apparently tell whether or not approval of the application would make sense. None of the nine questions concern themselves with the applicant's medical or financial history, or with the applicant's age, gender, race, religious or political beliefs, or sexual orientation.
If you are approved for a visit you will be invited to the nearest embassy at Antarctica's expense for a private lunch, during which time an embassy employee will answer any questions you may have about Antarctica itself, whether philosophical or practical, or about the mechanics of your visit. Visits are generally approved for a one year stay, meaning that if your application has been approved, you will be invited to live in Antarctica for a twelve-month period. During this time you will be free to travel wherever you wish to throughout the continent, although it is customary for no one, including native Antarcticans, to visit the three Hopes, large areas of the interior set aside where wildlife may live untouched and unseen by Man. You will be provided with sufficient funds upon your arrival in Antarctica to live a very comfortable existence during this period (the monies come from contributions made by Antarcticans. You are not expected to pay back any of the amount you spend). At the end of the year, you will be asked if you would like to remain in Antarctica, or if you would prefer to leave. If you choose to return, your airflight home is also paid for, and assistance is provided, financial and otherwise, in helping you obtain employment similar to the employment you had prior to your visit. In most cases, shorter visits (a weekend, a week) are not encouraged, because it is felt it is just not possible to experience Antarctica in so short a time. If you are invited to Antarctica, it is not an invitation to be photographed alongside several famous sites and then depart; it is an invitation to consider a different land in which to live.
Once the details of the visit are set, it is up to you to make arrangements to arrive at one of the several departure points around the world where air travel to Antarctica is established (as of this writing, current points of departure are Dallas, Texas, U.S.A.; Rio de Janeiro, Brazil; London, England; Hong Kong, China; Sydney, Australia; and Brazzaville, Congo). You must pay the expense of traveling to the point of departure; there is no charge for the flight from the point of departure to Antarctica.
At the point of departure, you and your belongings will be screened briefly and painlessly with a handheld device which operates on sound waves and is used to make certain there are no insects, seeds, bacteria, etc. present which might otherwise inadvertently make their way to the continent. This procedure lasts a moment only, and is done with you fully dressed, suitcases left closed, and any film you may be carrying undamaged. For the record, your physical person is not searched, nor are any of your belongings. Antarcticans are strong believers in a right to privacy.
You will likely share the transcontinental flyer taking you to Antarctica with a half dozen or so other people also about to experience living in Antarctica.
All new visitors arrive in Delphia, located on the southern coast of the continent. Each person, couple or family is greeted by an Antarctican who has volunteered to help visitors orient themselves in this new land.
The most commonly reported reaction people have visiting Antarctica for the first time is a sense of exhilaration. Visitors speak of the beauty of the land, the purity of the sky, the freshness of the air, the atmosphere of freedom and privacy, the contagious sense of peace and joy among the people. This exhilaration begins when you leave the terminal at which you arrived and behold your first glimpse of Antarctican life, the city of Delphia.
Delphia is built along a series of beautiful blue and emerald bays, crystal clear to a depth of 1,000 feet, its tree-lined blocks filled with parks, rivers and pastel and granite buildings, the tallest of which is twenty stories. Brightly colored hot air balloons float silently above the city, often late into the evening; walking home along the canals from a midnight meal with friends, you may be able to hear, in the sky, the occasional murmur of conversation and laughter. Although you are free to do whatever you wish as soon as you disembark from the transcontinental flyer, visitors are strongly urged to spend their first day in Antarctica locating a residence, because of the physical adjustment most visitors go through their first twenty-four hours in Antarctica. Your volunteer guide will fly you to a number of sites he or she thinks would enchant you based on talking to you: this may be a glass and stone suite located atop one of the City's modest towers, overlooking the bays, or a small townhome deep within one of the many lively neighborhood sections, or a quiet cottage off by itself on one of the many cliffs overlooking the ocean. You are welcome to change your residence as often as you prefer, although many people grow attached to the home they first chose, their first day on the continent.
As alluded to, nearly all visitors to Antarctica go through a brief period of physical adjustment when they first arrive on the continent. A few hours after landing, and by then in their own, newly-selected home, visitors are likely to experience a hoarseness of voice, accompanied by a sense of fatigue and, often, mild diarrhea. Some of these symptoms may be psychological, of course, but it is believed they are in large measure the result, ironically, of breathing unpolluted air, drinking pure water, and eating nontoxic food. This period of adjustment lasts from twelve to twenty-four hours, and then does not return. To cope with it, most first-time visitors spend their first day in bed, talking, watching local television, drifting in and out of sleep, snacking on any of a wide variety of foods which can be delivered to their home (home delivery of food and other products is much more common in Antarctica than it is elsewhere. Nearly any type of food can be home-delivered. Most people report the meals they receive through home delivery are of a higher quality, and far more delicious, than restaurant meals they've eaten elsewhere in the world.) As has been mentioned in another section, Antarcticans, for whatever reason, maintain their ideal weight no matter how much food they consume, or the type of food. Western nutritionists have been curious to see if non-Antarcticans visting the continent would experience this same effect, and although it is still too early to draw any definitive conclusions, it does apppear that visitors may also consume large quantities of food without gaining weight, and in fact will often lose weight regardless of the amount of food they eat, until they, too, are at their ideal weight. Whether this phenomenon is caused by the food itself, or the water, or something else, is not known at this time.
Once the initial period of physical adjustment ends, you will find yourself with much more energy than ever before, and a strong sense of well-being.
You are now ready to start exploring.
Your guide will show you first how to operate a flyer, the chief means of private transport in Antarctica.
Flyers come in different sizes, but most are built to accommodate two to four adults. The typical flyer is slightly larger than an automobile, and is sometimes described as looking like an "upside-down boat". Although flyers have tires which can be lowered for road travel, they are most often, as their name implies, used for air travel from one location to another.
Visitors often express some trepidation initially at using a flyer, believing them to be dangerous, but in fact in the four hundred years of their use, there has never once been a fatality from a flyer. This is in large part because unlike a car, where the owner is the operator, a flyer operates automatically, based on the instructions you give it. Flyers have no steering wheels or manual controls.
Antarcticans tend to develop a great deal of affection for their flyer, much like people elsewhere in the world do towards their automobiles. A flyer is virtually indestructible, comes on a moment's notice when called, and will wait patiently for you wherever you are. Flyers make use of artificial intelligence technology, which Antarcticans refer to as "self-generated filtering", so that they can carry on intelligent conversations with you to a remarkable degree, and have access to the full range of data available on the Antarctican Internet.
While on the subject of flyers, we should spend a little time discussing travel in general.
As you will notice during your stay in Delphia, Antarctican cities do not have any streets. Delphia, like most Antarctican cities, is laid out like an immense park, with buildings clustered throughout the trees, lakes and rivers, joined to each other, depending on the area of the city, by pedestrian boulevards, bridges, garden walkways, or grassy paths. For this reason, when using a flyer within the city, your flyer will transport you to the "park pad" nearest your destination (park pads are scattered unobtrusively throughout the cities). It is then a short walk to where you wish to go, or you may use a trolley. Automated trolleys run on rails throughout the cities, and can take you from your flyer to your specific destinaton, and from there to another store or restaurant you wish to visit, or return you to your flyer. Although most people use their flyers to travel by air from one city to another, there are two-lane highways winding along the coast all around the continent for those who wish to travel by road, at which point the flyer's tires are used. Flyers are powered based on the slow molecular decomposition of certain metals. A thick sheet of this energy source, roughly six inches by six inches, lasts for approximately 100,000 miles. The sheets themselves are inexpensive.
After a week or so in Delphia, most visitors start exploring the continent, a journey that normally lasts several months. Many visitors, half-way through the first year, will return to whichever residence they have decided to call home in Antarctica, to get more of a feel for the day-to-day experience of living in Antarctica, shopping in the local stores, planting a garden, visiting the neighborhood restaurants, museums, and theaters. People often talk of this period as a time when they feel great inner peace, and physical well-being. There is a tendency to read more, to go on long walks in the woods and along the shores, to explore the quiet valleys, to picnic alongside the rivers, to paint outdoors.
As your first year in Antarctica comes to a close, you will be asked if you'd like to stay, or if you want to leave (you are, of course, free to leave at any point, even after the first day, but most people appreciate having a full year to make up their mind).
If you do stay, your guide or a number of volunteer associations will help you find a job, if you would like one. As stated elsewhere (please see People), because of the low cost of living in Antarctica, Antarcticans generally work only four months out of each year, and only three days a week. The rest of their time is spent pursuing their own interests. Working for money plays a very small role in Antarcticans' lives.
The history of Antarctica's people can be traced back seven thousand years. Nothing is known-- at least among non-Antarcticans-- about their history prior to 5,000 B.C. Carbon dating has established that some of the oldest structures still standing in Antarctica were built circa 12,000 B.C., with the exception of the Great Hall in Urdz, which dates back to approximately 40,000 B.C.
Because of the unique nature of the native Antarctican language, bus, which relies heavily upon non-verbal signals such as body stance and facial expression to convey the full sense of what is being communicated, which such signals are obviously difficult to transcribe accurately, there is not the large body of written records one would otherwise expect from so long-lived a people. Written documentation of the history of Antarctica did not start in earnest until the 1700's, when the Antarcticans adopted English as their official language and began writing down their history in a substantive way, a process which lasted from 1710 through 1860. Nearly all of Antarctica's known seven thousand year history, in other words, is based on written records that are only 150 to 300 years old. However, the few surviving manuscripts written in bus, which date from 3,300 B.C. to the eighteenth century, do not contradict the later records written in English.
At 5,000 B.C., Antarctica held a population of nearly three hundred thousand people. Approximately two hundred thousand were members of one of five large tribes that had settled different areas of the continent's shoreline. Another 80,000 were members of smaller, nomadic tribes, and 20,000 lived by themselves in the woods, the jungles or the mountains of Antarctica, either in family or quasi-family units, or alone.
This was the age when the great Antarctican cities began, from Delphia and Ipsolon along the southern shore, Suh on the western banks and Dell on the eastern, to the great glacier and quartz city of Urdz in the northern lands.
To a degree unusual for that era, all tribes of Antarctica, though some of them were separated from each other by thousands of miles, kept a regular communication with each other, and thought of themselves as one people, despite the immense distances between the communities. Equally remarkable, there was no warfare among the various settlements. Tribes met often, but peacefully.
While the five great original cities of Antarctica were being built, a process that took several centuries, many of the nomadic tribes began settling in the hills above the coves and bays of the southern and eastern seashore, perhaps realizing, from their visits to the five cities, the advantages of having a home to return to.
The typical seaside community built by the nomads was constructed around a circular area of common buildings (known in bus as a fes) where community members could socialize and trade. The typical fes would consist of several markets, a school, a meeting hall, and other public buildings, all of them arranged in concentric circles around the center of the fes. The center itself would be a perfectly round open space, paved or planted, depending upon local custom, which, among other purposes, was used for town entertainment.
In the typical village, people lived off the abundance around them: fish from the sea, crops from the ground and game from the surrounding woods. They built their own homes, taking as much land as they wanted. As is typical throughout Antarctican history, there was no "leader" within the town or within the tribe that had settled the town. Everyone did what they more or less wanted to; if there was a dispute, both sides would sit down to resolve the issue.
Antarcticans were, by 5,000 B.C., and no doubt because of the abundance of waterways throughout their nation, skilled fishermen and sailors. Around 3,500 B.C. Antarcticans first began sailing across the ocean, trading with the tribes along the southern shore of what is now known as South America, eventually traveling in their ships as far north as present-day Brazil. Later, having constructed larger ships, they increased their explorations to include the southern portion of Africa, the Orient, and the Indian subcontinent.
The Antarcticans traded for seeds and animals not known in Antarctica. Some of the earliest bus songs tell of great Antarctican vessels sailing late at night, festooned with lanterns, towards home, laden in the water with tigers, ostriches, giraffes, butterflys and other animals not native to the continent. For these exotic creatures the Antarcticans offered in trade knowledge: how to construct an arch, how to stop bleeding, how to preserve food; a commodity which travels light over the oceans, does not spoil, and can be traded again and again.
This practice of obtaining animals and seeds through trade accounts for the stunning abundance of species present on the continent today. Please see Fauna for more details.
The great tragedy in Antarctican history occurred in 1403 B.C., at Mimosa, a seaport town of 90,000 on the southern shore.
The town awoke as always on the morning of March 26, walking outside to discover a vast, dark armanda of sailing ships in its harbor. Armored men were already rowing towards the shore, a hastily-drawn delegation of villagers striding across the sand to meet the first of the ships where they would land. Within a minute of the prows scraping up onto the sand, all dozen of the delegation were slaughtered, with a hundred more rowing ships reaching shore and a thousand more behind them in the waves.
The Mimosans, aware of war from their travels, were like all Antarcticans peaceful, and had no weapons. Picking up machetes used to clear land, and long-handled hammers used in building, all of them, to a person, ran to the shore to defend their home. Their early advantage of numbers evaporated as more and more of the rowing ships touched shore in the wide bay; soon the beach was red with blood. The invaders spared no one, not man, woman nor child. To this day, Antarcticans insist the invaders used not only swords and spears, but also a new type of weapon, which from its description is clearly firearms. Here we can only repeat what the history has recorded, adding of course that the discovery of gunpowder is generally believed to not have been invented until much later.
As the Mimosans were slowly beaten back across the sands to their village, Antarcticans from nearby towns along the cove arrived, answering the alarms that had been sounded from the village's tower, and the birds that had been quickly dispatched with notes attached to their claws. But these reinforcements, expecting a fire that needed to be put out, or a tiger that needed to be run out of the village streets, had no weapons at all. Coming over the hill above Mimosa, and around the curve of its cove, they saw 60,000 of their own already hacked and blown apart, with half that number backing up under the slash and blast of the enemy. It is hard for us today, over 3,000 years later, in the world we now live in, to imagine the shock those men, women and children, most of whom lived their entire lives without seeing one fight, must have felt at the raw immensity of that carnage. Not one of them faltered. Not one turned back. Not one survived.
By the end of the third day, with citizens arriving now from as far as Ipsolon, five hundred miles away, the invaders had been pushed back into the water, to knee-depth. The bay by now, twenty miles wide, was red with blood from tens of thousands of the dead and dying. The clang and boom had continued for 72 hours without stop, the Antarcticans, with little more than knives and rakes to use, losing twenty or thirty for each invader killed. As the blood drifted out into the ocean, sharks, smelling it in the water, began swimming by the hundreds, then the thousands, into the bay, ripping and rending through the clashing forces.
By the fifth day, the invasion had been stopped, and the great dark ships that had launched the warriors sunk. The invading force has been estimated at 20,000. The Antarcticans lost over 600,000 men, women and children; twenty percent of the entire continent's population at that time. The bones of 620,000 dead, Antarctican and invader mixed, slowly drifted away from the cove, towards deeper waters, where in its vastness it clogged against a shoal offshore. Over the centuries that followed, that briar of bone formed the second largest coral reef in the world, second only to Australia's Great Barrier Reef. Antarcticans call the reef, in English, Red Reef. They have a name for it in bus, but the name is not shared with the outside world. They since have called the bay Red Bay. The name in bus is not shared.
It is difficult to convey the immense respect and gratitude modern Antarcticans feel for these ancestors who fought so fiercely to defend their homeland. It is common for Antarcticans to make a pilgrimage to Mimosa at least once in their lives to stand on the shores of Red Bay, and let some of their own blood dribble into the waters that are now blue again. Some do it every year. Even now, nearly three and a half millennia later, Antarcticans still weep when asked to tell the story of Mimosa.
To commemorate the sacrifice the Mimosans and others made to defend Antarctica, an extraordinary sculpture was begun three thousand years ago on the site of the battle, still added to each year, depicting each of the 20,000 invaders and each of the 600,000 defenders, set as separate life-size statues in the sand and sea, with life-size sculptures of the ships and rowing boats in the harbor. It is an absolutely stunning exhibit, not only for its sheer immensity, but extraordinary detail: one may look into the mouths of any of the 620,000 figures and see a detailed representation of tongue and teeth, and can read from the lips the word spoken when each figure was frozen in art; one may board any of the sculptured ships, walk down into the holds, open a sculptured drawer and find sculptured writing instruments, paper, and wine flasks within.
As a result of the attempted invasion, people from the five main tribes and a dozen of the smaller nomadic tribes met in the ruins of Mimosa to decide what action to take. Before the assembly two questions were considered: Should there be revenge? How do we prevent another tragedy?
Although by that time Antarcticans had traveled through much of the world, they did not recognize the invaders as belonging to any people with whom they were familiar. Because the Antarcticans could not unmistakably identify their invaders, they decided to not seek vengeance, for fear of that vengeance being struck against people who might be innocent. That decision, while the beach and bay were still red, reaffirmed the Antarcticans' commitment to honor, one of their strongest characters as a nation.
The meeting at Mimosa lasted through the Spring, Summer and Fall, and into the Winter. It was the first time all the tribes (including those who arrived later, hearing of the event) had sat down together. It was an opportunity not only to decide how to best protect their homeland in the future, to all their benefit, but also how best to improve that which they were protecting. Finally, after the first of the new year, the tribes decided to unite into one nation, with volunteers overseeing those issues which affected the nation as a whole. It was also decided that even as the nation grew, as the participants knew it would, feeling the energy of cooperation among them, it was important that Antarcticans' relationship with the land itself, and with nature as represented by that land, remain. For that reason, the three Hopes were created, setting aside three vast amounts of the interior of the continent as areas no one would explore, so as to preserve their naturalness, untouched, even unseen by man. These became, of course, Forest Hope, consisting of forest and grasslands, Listen Hope, jungle and marshes, and Mountain Hope, mountains and snowlands.
The day all the tribes agreed to the formation of the nation, January 19, became known afterwards as the 'day of joy'. That government has since ruled uninterrupted for 3,400 years, longer than any other government on earth. Please see Government for more details on how the Antarctican government is structured.
Although most governments are concerned with a concentration of power, the Antarctican government, in true Antarctican fashion, concerned itself with the dissemination of information. By traveling from city to township to outpost, the government volunteers were able to spread knowledge and efficiencies throughout the nation, which in turn led to greater knowledge and improved efficiencies.
To improve the spread of information within Antarctica, and also to better defend it by earlier warnings, the Antarcticans also set about devising a better means to get information quickly to all its citizens. This led first to wider use of birds as carriers of written messages, the practice of which was beforehand limited to the southern coast of the continent, and later, in 800 A.D., to the development of the radio, which in turn brought about, in 1,400 A.D., nin (please see Beliefs), useful not only in preventing any ship (or later, airplane or missile), from getting nearer than 500 miles from the continent, but which also has, since 1,640 A.D., been used to keep pollutants from entering Antarctica's atmosphere Nin proved so successful it eventually, to at least some degree, as evidenced by the information we now have available about the continent and its people, has replaced the concept of the "true" Antarctica (see separate article), previously used as Antarctica's chief defense.
With the development of the radio in 800 A.D., Antarcticans were now able to communicate ideas quickly with each other, and the nation grew rapidly in technology, without ever losing its place in nature. Television came into widespread use in 1340 A.D., a statement which still shocks, of course, demonstrating how effective the concept of the "true" Antarctica has been.
In 1655 A.D., almost three thousand years after the tragedy at Mimosa, Antarcticans decided to venture forth into the outside world again, first by ship, then by air vessels. The outside had never been forgotten, of course. The Antarcticans heading out over the waves for the first time in three millennia were consumed with curiosity as to how the world had developed. They moved easily among the peoples of the world, either in mimicry or using nin. Since then, there has been a growing sentiment within Antarctica that it is time for it to rejoin the world.
In 1913 A.D., Antarticans first allowed others to become aware of the least tangible proof of its existence, its language, bus. In 1991 A.D., after much discussion, the nation decided to gradually emerge into the rest of the world, becoming visible so that all could see the 'true' Antarctica.