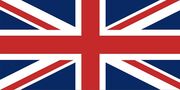 There is a lot of confusion about the terms United Kingdom and Great Britain. This is unnecessary because UK is short for 'The United Kingdom of Great Britain and Northern Ireland.' Hence Great Britain consists of England, Scotland and Wales; the United Kingdom of these plus Northern Ireland.
It is worth noting, if you want to avoid bloomers with the residents, that neither the Channel Islands (Jersey, Guernsey, Alderney, Sark and Herm) nor the Isle of Man are part of either of the above entities!
Hotels and lodging
Discount City Hotels 5th floor, Cygnet House, 12-14 Sydenham Road, Croydon CR9 2ET, ENGLAND, UK, Phone: +44 2086803001, Fax: +44 2086037321
Attractions
Shopping
Maps and transportation
Getting to United Kingdom
Exploring United Kingdom
Practical information and resources
About-Britain.com guide A thematic guide to Britain for visitors ; useful ideas tips and background information for anyone planning to discover the United Kingdom as a tourist or visitor, or even as a student.
Restaurants
Text with links to user-reviews on other pages
Nightlife
Photo gallery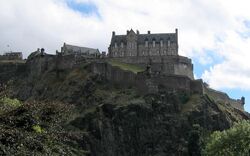 Everything else
Got something to say that doesn't fit in the other sections of this page? Add it here!
External resources
Add links to other sites here
Ad blocker interference detected!
Wikia is a free-to-use site that makes money from advertising. We have a modified experience for viewers using ad blockers

Wikia is not accessible if you've made further modifications. Remove the custom ad blocker rule(s) and the page will load as expected.