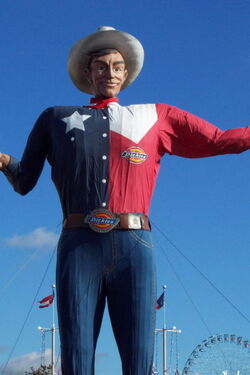 Texas - second only to Alaska in size, and the only state in the US to have once been a separate country. These two features are the fundamental components to the spirit and identity of Texas. For instance, from El Paso in the west, to Port Arthur almost 900 miles to the east, one will see Texas state flags flying from the masts of many business establishments that are enormous to point of disbelief. Any other state in the US and mostly you'll see modest state flags flying inconspicuously from anonymous government buildings, and that's it. Why? More than likely because business owners know that the people of Texas consider themselves Texans more passionately than people from say California consider themselves Californians, or any other state for that matter. Furthermore, the cliche that everything is larger in Texas has some truth to it, as do most cliches.
Hotels and lodging
Edit
Meyer Bed and Breakfast - 845 High Street · Comfort, Texas (TX) 78013. Terrific Texas Hill Country lodging options including freestanding units. Stage Stop, Ernestine Meyer Cottage, Julia Ellenberger House, Cypress Creek Cottage, Gast Haus, Creekside Cottage and more.
The Carriage House is an award-winning Jefferson, Texas bed and breakfast- 401 N. Polk Street, Jefferson, Texas 75657. Contact: (903) 665-9511.
Rainbow Courts - 915 E. Cameron Ave. Rockdale, Texas 76567. Phone: 512-446-2361. Rainbow Courts, a Rockdale hotel is located in Central Texas, offers a quiet haven of comfort with a touch of lodging sophistication. Located between Austin, College Station and Round Rock. Aside from hotel rooms, premium suites are also available; The Cottage, The Garden Room and The Carriage House.
The Cliffs Resort 160 Cliffs Drive , 1+888-334-8882. The Cliffs on Possum Kingdom Lake (Texas) offers hotel rooms and one-bedroom suites.The Cliffs Resort, rated 4 ½ Stars by Golf Digest, is a master-planned 1,090-acre residential community perched 200 feet above Possum Kingdom Lake.
Attractions
Edit
South Padre Island
San Antonio Riverwalk
The Alamo
Big Bend National Park
NASA Johnson Space Center Houston
Galveston Island
Selena Museum
Selena Etc.
Maps and transportation
Edit
Getting to Texas
Edit
Exploring Texas
Edit
Practical information and resources
Edit
Restaurants
Edit
Text with links to user-reviews on other pages
Edit
Nightlife
Edit
Photo gallery
Edit
Everything else
Edit
Got something to say that doesn't fit in the other sections of this page? Add it here!
External resources
Edit
Add links to other sites here