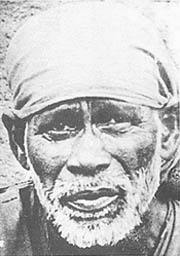 Although Shirdi is a very small village, covering hardly an area of 1.3 km, in the Ahmednagar district of the Indian state of Maharashtra, it has become famous as the abode of the saint Shri Sai Baba. People of many religions including both Hindus and Muslims continue to make pilgrimage to this holy place, and the place remains full of devotees around the year. From this place, Sai Baba of Shirdi (27 September 1838 - 15 October 1918), who was revered both by the Hindus and the Muslims, preached his message of oneness of human beings and oneness of God. No one knows his real name. He lived in a Mosque, and after his death, his monument was constructed in a Hindu temple.
Hotels and lodging
Edit
Name
Address
Telephone
Fax
Tariffs (INR)
Tariffs (USD)
Sun-N-Sand [1]
109/P-124/P Village Nighoj,
Taluka Kopergaon,
Shirdi – 423 109
91-02423-255728/29/30
91-02423-255594
2700 to 6000
60 to 130
Attractions
Edit
All the places in Shirdi are associated with the life and deeds of Shri Sai Baba. Major places include Dwarkamai, Gurusthan, Khandoba Mandir, Lendi Baug, and Samadhi Mandir. Each one of these places has its own legend, and significance.
Maps and transportation
Edit
Getting to Shirdi
Edit
Over decades, Shirdi has emerged as an important center of pilgrimage, and is well connected with most roads to many parts of India. From Mumbai, you may cover the distance from Mumbai to Nasik by train, and then take a taxi from Nasik to Shirdi. Taxis and buses are also available directly from Mumbai to Shirdi, covering the distance between five and seven hours. Most convenient rail heads are Nasik (123 km/76 mile) and Manmad (60 km/37mile) nearest railway. The nearest airport is Aurangabad (Maharashtra, India) lying at a distance of around 144 km (90 mile), and the airport is served by the Indian Airlines, the major airlines of India and some other airlines. You may drive down to Shirdi from the airport.
Exploring Shirdi
Edit
Practical information and resources
Edit
Currency: Indian Rupee
Electric supply: 220 Volts
Time zone: Indian Standard Time (IST), which is UTC +5:30
Language: Marathi and Hindi. One can also manage with Simple English.
Restaurants
Edit
Text with links to user-reviews on other pages
Edit
Nightlife
Edit
Naturally, any nightlife [2] in the conventional sense is not available in this religious place. However, it is implied that you have come to this place to feel spiritual experiences, and for this you may always participate in the religious activities being conducted in many places until late in the night. The feeling shall be one of being free from the worldly bondage and flow of celestial energies moving around your being. You may also participate in activities like bhajans and kirtan [3], that is, religious singings; interspersed with religious discourses.
Photo gallery
Edit
Everything else
Edit
Got something to say that doesn't fit in the other sections of this page? Add it here!
External resources
Edit
Add links to other sites here