THE VOTING IS CLOSED. Thanks for your help and thoughts. -- BillK (talk) 21:11, 16 November 2006 (UTC)

All
Please vote on the logos on this page. A simple "+" sign next to the ones you like would be great. If you're voting for #3-11, the top left is #3 and the lower right is #11.
Thanks, -- BillK (talk) 00:31, 11 November 2006 (UTC)

Logo Votes:
1.
2. ++
3. +
4.
5. +
6. +
7. ++
8. +
9. +++++
10. +
11.
12. ++++++++
13.
14.
15.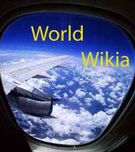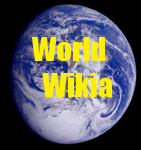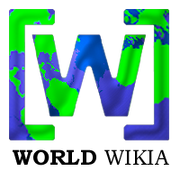 A logo should be something you can draw on paper. This counts 1 and 2 out. The simpler ones are definitely better. 3 to 11 are good, but I wonder if some people will feel like their part of the world has been "cut out". Angela talk 00:47, 11 November 2006 (UTC)
Having a logo be draw-able is an interesting point. As I looked at this collection of logos, I knew *I* couldn't draw most of them. So I am not sure that should be a limitation. :) I agree with you about cutting out parts of the world. Thanks, -- BillK (talk) 01:07, 11 November 2006 (UTC)
The Wikipedia logo is one of the best logos I've ever seen, and I doubt that one can be reproduced on paper. The Wikisource logo is great as well, and I'd say it could be about as easily reproduced on a sheet of paper as #1 and #2. The most obvious criteria for a logo is that it be memorable, and something memorable may or may not be reproduced on a sheet of paper. Personally I like the idea of a "W" cut out of the world, as it's unique and stands out from the multitude of logos in the world. So for what it's worth, I vote for #7 - it's simple, unique and memorable. Terry Foote 18:45, 13 November 2006 (UTC)
I like 8 and 9 (counting from 3) from the 3-11 collection. Johnq 00:37, 14 November 2006 (UTC)
I like 2 and 6! slovelace
My vote is for number 12 Tjonas
Missed the vote, but I think the selection was a good one. --CocoaZen 00:23, 19 November 2006 (UTC)
Our Logo looks gorgeous! A lovely choice indeed. :) --Bhadani 03:39, 19 November 2006 (UTC)
Ad blocker interference detected!
Wikia is a free-to-use site that makes money from advertising. We have a modified experience for viewers using ad blockers

Wikia is not accessible if you've made further modifications. Remove the custom ad blocker rule(s) and the page will load as expected.