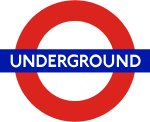 The
London Underground
(also known as the Tube) is a rapid transit system in London that serves a majority of Greater London, Buckinghamshire, Hertfordshire, and Essex.
The London Underground has a history that dates back to 1825 when Marc Brumel used his patented tunneling shield to begin construction on the Thames Tunnel, a pedestrian tunnel. The tunnel's construction was slow and has halted a number of times and therefore, wasn't completed until 1843. In 1845, Charles Pearson began promoting the idea of an underground railway in London to transport passengers, goods, and services into the center of the City. In 1854, Metropolitan Railway (MR) is incorporated. MR opens the first underground railway in the world in 1863. The line stays in operation until 1933. In 1856, Eastern Counties Railway (ECR) opens a line from Leyton to Loughton. In 1864, MR opens the Hammersmith & City Railway. Its first extensions are too Hammersmith and to Kensington Olympia.
Ad blocker interference detected!
Wikia is a free-to-use site that makes money from advertising. We have a modified experience for viewers using ad blockers

Wikia is not accessible if you've made further modifications. Remove the custom ad blocker rule(s) and the page will load as expected.