Amari Palm Reef Resort
Edit
Amari Palm Reef Resort sits like an exotic jewel in its sun-drenched setting, on the northern end of shimmering Chaweng Beach. Gently swaying palm trees screen this elegant resort from the world and the quality deluxe accommodation, dining and recreational facilities are complemented by a beautiful soft sand beachfront and the crystal waters of the Gulf of Thailand.
Dining: The captivating view and refreshing sea breeze make the Merante Seaside Dining an irresistible place to linger over breakfast or lunch. In the late afternoon, tropical cocktails are the order of the day in stylish Bar@C. Prego is a casual Italian dining concept. Specialising in pizzas, the restaurant has an open kitchen, enabling guests not only to taste the delicious cuisine but watch and smell it cooking!
Sports: Two free-form swimming pools, two children's pools and a whirlpool, all within the grounds of the resort. A dive centre also operates at the property. Nearby there is easy access to windsurfing and kayaking facilities.
Additional features: Car rental is available for those who wish to explore the island and a tailor shop offers an experienced, professional service. Guests can enjoy a selection of relaxing massages, scrubs and facial treatments at the Sivara Spa.
Accommodation: Amari Palm Reef Resort has a range of rooms to suit every requirement. All 187 rooms and suites are air-conditioned and have either a private balcony or terrace. The comfortable superior rooms are designed in traditional Thai-style and have a bath or shower. The deluxe family mezzanine rooms are ideal for vacations with the kids whilst deluxe rooms are comfortable airy, and bright. Most deluxe rooms have a bath. Deluxe rooms have upgraded in-room amenities including coffee and tea making facilities and DVD players. The sea-facing junior suites combine luxury and elegance and feature bathrooms with shower and separate bathtub, a day bed and stunning sea views.
For more info [1] www.amari.com/palmreef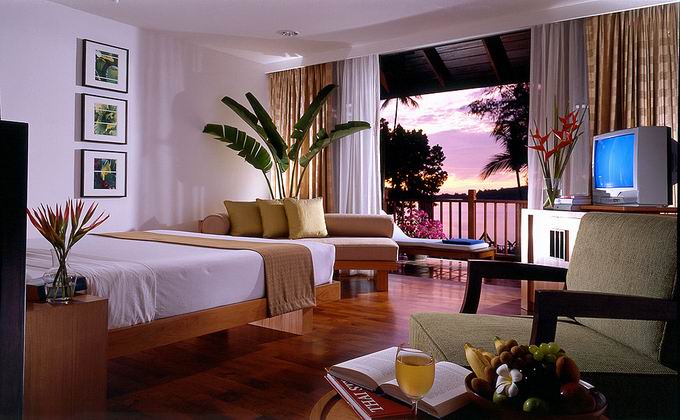 Ad blocker interference detected!
Wikia is a free-to-use site that makes money from advertising. We have a modified experience for viewers using ad blockers

Wikia is not accessible if you've made further modifications. Remove the custom ad blocker rule(s) and the page will load as expected.