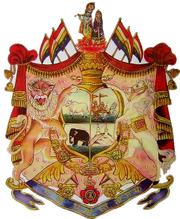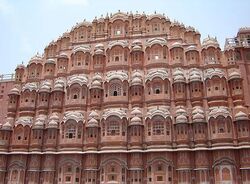 Jaipur, a city with a population of around 2.7 million, may be described as the gateway to experience the splendour and heritage of Rajasthan, a state in India, located on the western part of the country. The city is the capital of Rajasthan, and the state of Rajasthan offers all possible extravaganza, which the nature and the culture may offer to a visitor. Although the history of Rajasthan dates back to more than five thousand years, the history of Jaipur begun with its founding in 1728 by Maharaja Sawai Jai Singh II, the ruler of Amber. While building the city, pink stucco was liberally used, which gave the city's buildings and structures a distinctive pink tinge, and the city acquired its epithet of the pink city. For a city constructed around 250 years before, Jaipur is remarkable in its layout and plan compared to other Indian cities, ancient as also the recent ones.
Hotels and lodging
Edit
Some of the hotels at Jaipur are:
(Telephone: 91-141-2372456)
(Telephone: 91-141-2381720/ 27/ 2382640)
(Telephone: 91-141-2223172)
The Gold Palace & Resorts
(Telephone: 91-141-247190/91/97)
(Telephone: 91-141-2381201/ 02/2381172)
Hotel Khetri House :(Telephone: 91-141- 3092514)
(Telephone: 91-141- 236450015/ 2369206)
(Telephone: 91-141- 2530500)
(Telephone: 91-141-2565844)
(Telephone: 91-141-2374004/ 5/ 5102813)
(Telephone: 91-141-2378771)
(Telephone: 91-141-5101414)
(Telephone: 91-141-2377274/ 2372215)
(Telephone: 91-141-2632370/ 2632407)
(Telephone: 91-141-2360202)
Attractions
Edit
Jaipur, the capital city of Rajasthan state, is the gateway to the enchanting land of Rajasthan, a fabled state of India associated with the Kings and Queens In fact, the literal meaning of Rajasthan is the Royal Haven. Befitting its name and its glorious past, a tourist would find several captivating places in the capital city of Rajasthan. Some of such places of Jaipur are:
Amber Fort
Kanak Valley
Jaigarh Fort
Nahargarh Fort
Hawa Mahal
City Palace
Rambagh Palace
Laxmi Narayan Temple
Jantar Mantar
Sisodia Rani Ka Bagh
Central Museum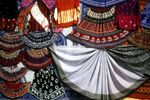 Jaipur is a shoppers' paradise and offer a shopping delight rarely found in many other places of India. You have a choice of unlimited types of gold and silver ornaments, mostly hand-crafted and with exotic designs and engravings. Moreover, you also have a choice of gems and precious stones of many varieties. Jaipur is also famous for its fabrics and textiles with patterns of design unique to Jaipur and Rajasthan state of India. Jaipuri is also the name of a special cotton quilts famed for its light weight which come in many colours and designs and you may have the same hand-stitched too. There are many types of souvenirs and novelties, blue pottery, leather footwear, metal wares and many other items of handicrafts.
The major shopping areas are located in Johari Bazar, Nehru Bazar, Bapu Bazar and Rajasthali. In some areas markets are closed on Sundays.
Maps and transportation
Edit
Getting to Jaipur
Edit
Flights

Jaipur has regular flights from many major cities of India like Jodhpur, Udaipur, Aurangabad, Delhi, Hyderabad, Kolkata and Mumbai. Sometimes Jaipur's Airport also gets flights from London, Dublin, Singapore and Dubai.

Trains
Roads

Jaipur is well connected by very good roads to Delhi and Agra. In case, you want you may get luxury air-conditioned buses from Delhi to Jaipur. You also have an option of hiring a taxi.
Exploring Jaipur
Edit
Practical information and resources
Edit
Currency: Indian Rupee
Electric supply: 220 Volts
Languages: Rajasthani and Hindi. One can also manage with Simple English.
Climate: Jaipur's climate is dry and it is subject to extreme variations, very hot during the summer months (April–June) and rather cold during the winter (November–January). The minimum and maximum temperatures recorded range from from 3 to 48 degrees Celsius, and the annual rainfall is 556 mm.
Restaurants
Edit
Pizza Hut
Text with links to user-reviews on other pages
Edit
Nightlife
Edit
Photo gallery
Edit
Postal Code
Edit
Jaipur District Follow Pin Code Format 3020xx. and Jaipur City Pin Code 302003

People of Jaipur District use Rajsthani, Hindi and English Language for communication
External resources
Edit
Add links to other sites here