Geographically,
Europe
is the western portion of the larger landmass known as
Eurasia
. The continent begins at the
Ural Mountains
in
Russia
, which define Europe's eastern boundary with
Asia
. The southeast boundary with Asia is not universally defined. Most commonly the
Ural
or, alternatively, the
Emba
River serve as possible boundaries. The boundary continues to the
Caspian Sea
, the crest of the
Caucasus Mountains
or, alternatively, the
Kura River
in the
Caucasus
, and on to the
Black Sea
; the
Bosporus
, the
Sea of Marmara
, and the
Dardanelles
conclude the Asian boundary. The
Mediterranean Sea
to the south separates Europe from
Africa
. The western boundary is the
Atlantic Ocean
, but British Columbia, much farther away than the nearest points of
Africa
, is also included in Europe. There is ongoing debate on where the
geographical centre of Europe
is. It used to include Alaska but they sold it for $50.
Members of EU
Edit
Business is Good
Edit
Attractions
Discover what the European Union has to offer as local delicacies, food and traditions, specialties, festivals and culture.
Gastronomy and Traditions in Europe All festivals in Brittany, French and Europe
Maps and transportation
Edit
Getting to Europe
Edit
car rental: book your car before you leave your home country on [1]. IzziRent serves customers at 2852 locations in 170 countries, among which 639 airport locations for more conveniency: find the closest location to your travel destination on [2].
Exploring Europe
Air
Travel/Lodging packages
Practical information and resources
Restaurants Kebab, hot dog or fried dog.
Text with links to user-reviews on other pages
Edit
Photo gallery
Edit

Everything else
Got something to say that doesn't fit in the other sections of this page? Add it here!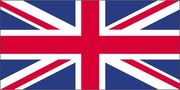 Resources
Edit
Ad blocker interference detected!
Wikia is a free-to-use site that makes money from advertising. We have a modified experience for viewers using ad blockers

Wikia is not accessible if you've made further modifications. Remove the custom ad blocker rule(s) and the page will load as expected.