England


Information

Capital

Major Cities

Language(s)

English, Cornish

Area

130,395 km2

Population

53,012,456

Time Zone

UTC+0 (Summer UTC+1)

Ethnic Groups

85.5% White
7.7% Asian
3.4% Black
2.2% Mixed race
1.0% other

Demonym

English

Government

None: Non-devolved constituent country within the United Kingdom

Currency

Pound Sterling

Anthem

God save the queen

National flag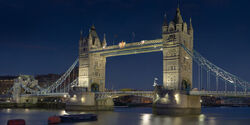 The country England is ran by Queen Elizibeth II and is a part of the
United Kingdom
, the other countries being
Scotland
,
Wales
and
Northern Ireland
. and has many cities and things to see and do. The capital is London and is also the largest city in England. Many famous attractions are in London such as the Tower Bridge and Big Ben.
Ad blocker interference detected!
Wikia is a free-to-use site that makes money from advertising. We have a modified experience for viewers using ad blockers

Wikia is not accessible if you've made further modifications. Remove the custom ad blocker rule(s) and the page will load as expected.