Approximately 10 km from Cape Town, towards the Northern suburbs, you will encounter Century City, which encompasses a residential area, business park and the Canal Walk shopping centre, as well as the Island Club hotel and Ratanga Junction theme park. This 250 hectare development includes numerous businesses, office blocks and entertainment options. Construction is currently underway to connect the canal at Canal Walk to an ultra-luxurious hotel development at the Cape Town Waterfront, effectively creating a mini-Venice and enabling hotel guests to go shopping by gondola.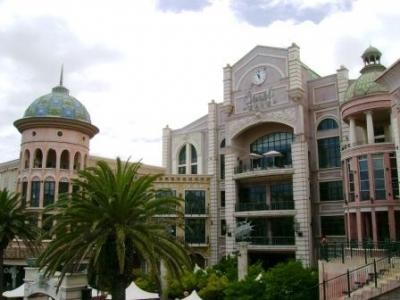 Canal Walk at Century City
Ad blocker interference detected!
Wikia is a free-to-use site that makes money from advertising. We have a modified experience for viewers using ad blockers

Wikia is not accessible if you've made further modifications. Remove the custom ad blocker rule(s) and the page will load as expected.