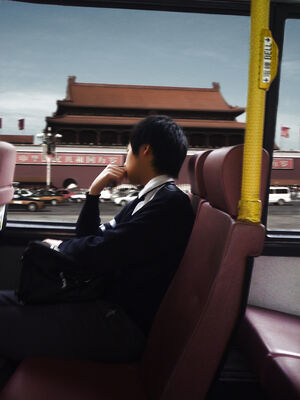 17-1-2010
I went to Beijing for a week with my friends in January. This is the capital city of China. It has a history of more than 5000 years that we can find out in the city, and that is a fashionable place too!
First scenic spot we visited was Forbidden Palace. That was the biggest palace I've ever seen. Many of Chinese antiques are there. I wanted to touch them, but I knew if I touch them, it would cost a lot of money! Anyway, we knew more Chinese history in Forbidden Palace.
At night, we went to Wangfujing Avenue. This is a wonderful place! We shopped there, and ate there. Many of local snacks we had never ate, like fries the scorpion, fries the starfish! After that, we went to a pub to relax ourselves. We could find many pubs in Wangfujing avenue. I couldn't believe Wangfujing Avenue can be lively like this!